I love feedback. Whether it's the sound of "swish" when I shoot a basketball, the smile on someone's face when I tell a joke with impeccable timing, or the smooth blades of grass when I mow the lawn just right, feedback allows me to know when I've done something well.
Feedback also allows me to understand when something hasn't gone the way I'd planned. The clank of the rim, the grimace following a mistimed punchline, or a patch of unkempt grass tells me, "Pete, you've got work to do here."
This goes for writing, too. I receive emails almost daily from folks who share what this book has meant to them, how much they appreciate certain elements of it, and, yes, folks who communicate (respectfully, of course) where the story may have been improved. And I'm grateful for all of it! My goal as a writer is to engage you, my Readers, in reflective thought…while entertaining you with a story.
So, if you have feedback for me, please share it! Send me an email.
And, if you're so compelled, please feel free to write a review on one of the sites below. Public reviews are the lifeblood of novels and novelists, so the more stars you're willing to give Chasing the Show, the better! 🙂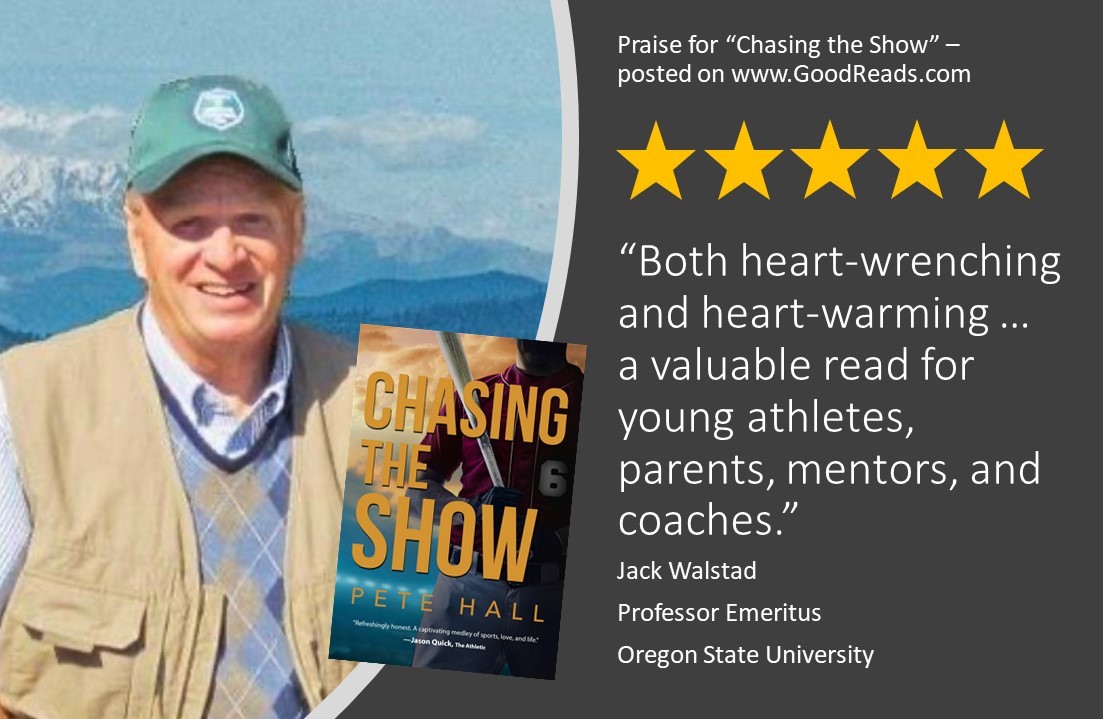 To support me with a five-star, glowing-praise review (if it's earned, of course), here are some options:
Amazon: https://www.amazon.com/Chasing-Show-Pete-Hall/dp/1628657898/ref=cm_cr_arp_d_product_top?ie=UTF8
Barnes & Noble: https://www.barnesandnoble.com/w/chasing-the-show-pete-hall/1137472126?ean=9781628657890
Goodreads: https://www.goodreads.com/book/show/55428873-chasing-the-show?from_search=true&from_srp=true&qid=ILW2iXHlIS&rank=1#other_reviews
Thank you, and read on!